Laser Hair Removal
Weekly waxing and shaving routines require time, effort, and concern that we don't always have to spare. Shaving at home adds an extra burden on our daily and weekly routines, while waxing appointments can be costly, uncomfortable, and less effective than we hope. Laser hair removal offers a different way forward. With laser hair removal from Paragould Plastic Surgery, you can put the time you would've spent waxing or shaving to better uses each day and each week!
Laser hair removal works by targeting hair follicle, shaft, and bulb. Laser light is specifically tuned to heat up and destroy hair while leaving the surrounding skin unharmed, resulting in diminished hair growth, diminished hair presence, and less shaving and waxing time for years to come.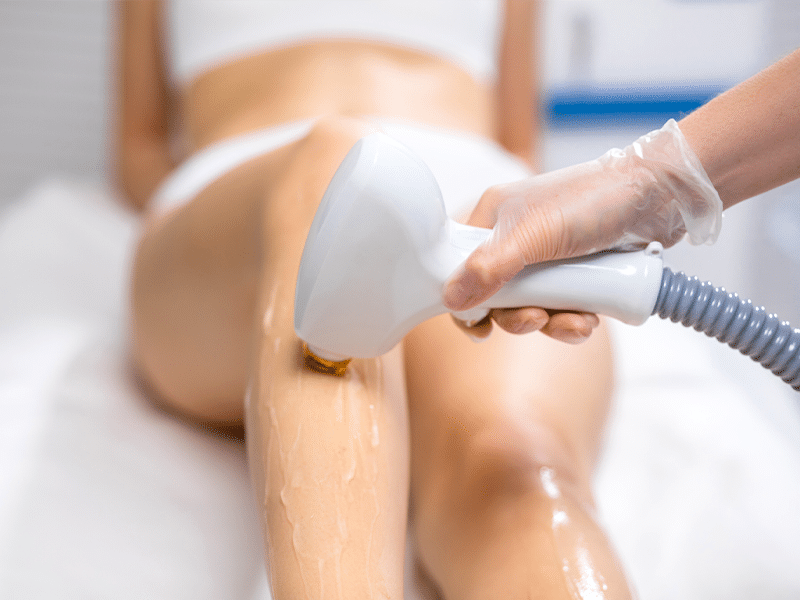 Who's eligible?
Anyone with unwanted hair on their face, underarms, back, legs, or bikini area is a good candidate for laser hair removal. Laser hair removal is safe for both men and women and can be performed to reduce unwanted hair of all kinds, thicknesses, lengths, and density. If you wax or shave regularly and would like to use that time differently, laser hair removal may be for you.
The major benefit of laser hair removal is time. Laser hair removal can clear your schedule of the usual waxing or shaving routines. But laser hair removal has numerous other benefits, including:
Benefits of Laser Hair Removal
Laser Hair Removal FAQ
Lasers are little more than focused, intense beams of light. During the laser hair removal procedure, patients often describe a heating sensation on their skin. Your doctor may recommend a cooling gel to reduce the sensation of heat, but otherwise, no pain or discomfort is expected.
Laser light is absorbed as heat by the shaft, follicle, and bulb of your hairs. This effectively "burns" the hair down to its root for long-lasting, and even permanent, reductions in hair growth, hair consistency, and hair presence. If hairs continue to grow in the targeted after several sessions, they are generally smaller, lighter, and harder to notice than they were before the procedure.
Depending on the targeted area and consistency/prevalence of hair, it may take upwards of several sessions to achieve the greatest results with laser hair removal. Laser light doesn't always reach as deeply on the first session as it may on the second or third. For the best results, talk to your doctor about your expectations and desires.