Chemical Peels
Human skin is truly remarkable. As the largest organ on your body, your skin contains inbuilt healing agents capable of repairing nearly every injury or wound. Incredible though it is, your skin loses its healing ability over time, and age catches up to every organ of the body. Sometimes, the only thing standing between your skin and a smooth, even, youthful complexion, is skin itself.
Chemical peels give your skin the room it needs to grow by removing dead skin cells, oils, and toxins. By exfoliating, cleaning, and hydrating, chemical peels remove negative agents to make room for healing agents such as elastin and collagen. A chemical peel from Paragould Plastic Surgery can clear away the old to encourage the new!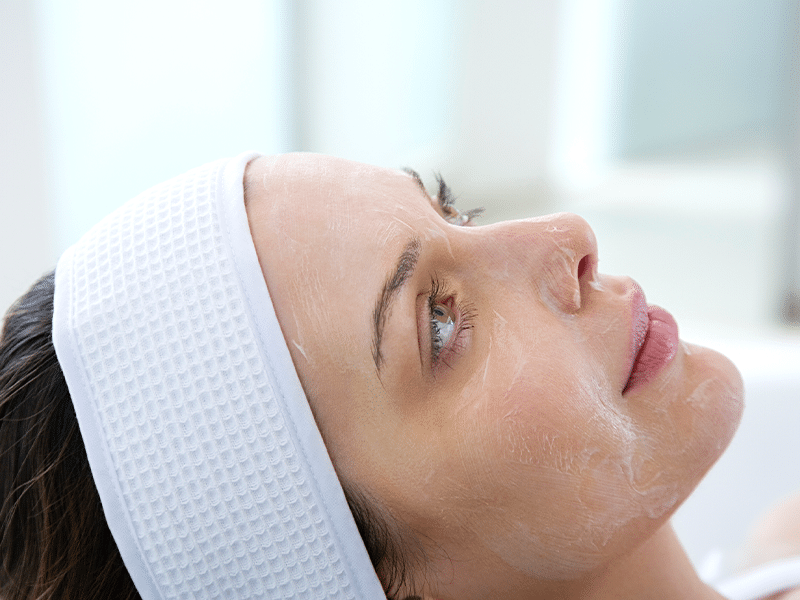 Who's eligible?
At Paragould Plastic Surgery, Dr. Epperson and his team will help you determine your candidacy for a chemical peel. While chemical peels are safe for most people, some specific conditions may contribute to diminished results. If you have a history of abnormal scarring, experience severe discoloration to your scars, or have recently taken intense medication for other skin conditions, chemical peels may not be as beneficial.
More than a facial, hard scrub, or bottle of moisturizing lotion, chemical peels go deeper to clean the skin and promote the natural production of collagen and elastin. Among the benefits of chemical peels, you'll find that the treatment:
Benefits of Chemical Peels
Chemical Peels FAQ
Our chemical peels are 100% safe for suitable candidates. Chemical peels are widely administered cosmetic treatments that promote healthier skin through deep exfoliation. More importantly, Dr. Epperson and his compassionate team wouldn't offer a service, procedure, or product that wasn't safe for the patient.
The benefits of your chemical peel will depend on the intensity of the peel itself. For milder chemical peels, results can generally last up to a month. Stronger peels can result in visible improvements for upwards of 2 months. Human skin cells are naturally replaced every 27 days, so the dead skin, oils, and toxins removed during your chemical peel may return before your next appointment.
Some of the same oils and toxins that dull our skin also contributes to more frequent and intense acne outbreaks. Depending on your acne severity, regular chemical peels may reduce both the frequency of outbreaks and their intensity. Speak to a professional at Paragould Plastic Surgery to determine if your acne can benefit from chemical peels.