Liposuction
Liposuction is among the most popular, most frequently performed cosmetic procedures in the world, accounting for up to 15% of all cosmetic procedures performed annually. While the popularity of the process may not be surprising, it's important to note that many liposuction procedures are performed on men.
Men, like women, struggle with excess fatty deposits that regular diet and exercise may not improve on their own—no matter how devoted we may be to our routine. Men frequently seek surgical options for removing stubborn fat in traditionally masculine areas, including the midsection, love handles, lower abdomen, and upper arms. It's not uncommon, however, for men to use liposuction for other unisex, trouble areas, such as the chest, chin, neck, and even the thighs.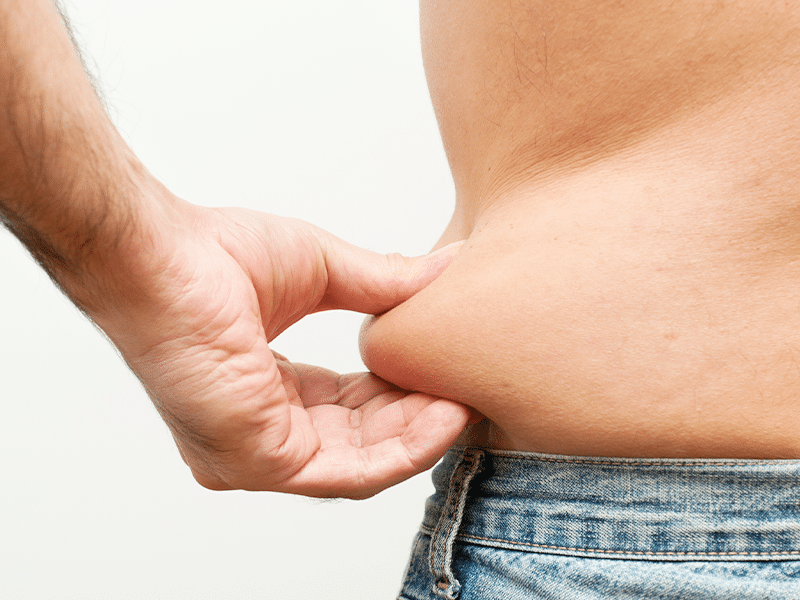 How Liposuction Works
The liposuction procedure is performed for men in the same fashion as it is for women. Though the genders may typically focus on different areas of the body, the methodology remains the same.
Liposuction works by removing or reducing fatty deposits from targeted areas of the body. Depending on the targeted area, your surgeon may employ different liposuction techniques, including tumescent, ultrasound, laser, and power-assisted liposuction varieties. A local or regional anesthetic may be administered for your comfort. While not representative of every liposuction procedure, a maximum of six to eight pounds of fat may be safely removed.
Candidates for Liposuction
Though safe for most, not every male patient with excess fatty deposits is a good fit for liposuction. Liposuction is not a cure-all. The procedure generally cannot take patients from overweight to healthy overnight.
For the best results and safety during the procedure, ideal candidates should be:
In good overall health
Within roughly 30% of their ideal body weight
With healthy skin
Non-smokers (or on a cessation plan)
Unable to remove fat by other means
Aware of specific, targeted areas for improvement
Liposuction FAQ
For total healing and the best results, male liposuction patients should plan for upwards of three months of recovery. Within 5-7 days, most patients are fit to return to work with regular exercise resuming somewhere in the 4-6 week mark (once approved by your surgeon). Outside of refraining from strenuous activity, you're ready to get back to life in just a handful of days.
Liposuction is permanent. Fat removed during the procedure is cleared for good. However, this does not mean that lifestyle choices, genetics, and other underlying conditions may not contribute to more stubborn fatty deposits in the future. To preserve your results, you'll want to speak to your surgeon about the institutional changes you can make going forward.
Every effort is made before, during, and after the liposuction procedure to reduce or conceal scarring. Depending on the targeted area, your surgeon may be able to access the fatty deposit through your belly button or along the contours of your waistband.