Hand Rejuvenation
Typically, when considering cosmetic treatments for a more youthful appearance, we focus on the face, neck, chest, and stomach. While these may be the most prominent areas of focus, if we're not careful we can neglect the appearance of our hands, leading to an uneven outward appearance. Thankfully, there's hand rejuvenation treatments at Paragould Plastic Surgery in Paragould, AR.
Hand rejuvenation makes the most of multiple, anti-aging techniques and technology to restore a taut, youthful appearance to match your sculpted face, toned stomach, and smooth skin. By using a combination of fillers, laser treatments, and skincare solutions, hand rejuvenation can provide the full-body anti-aging approach you're looking for.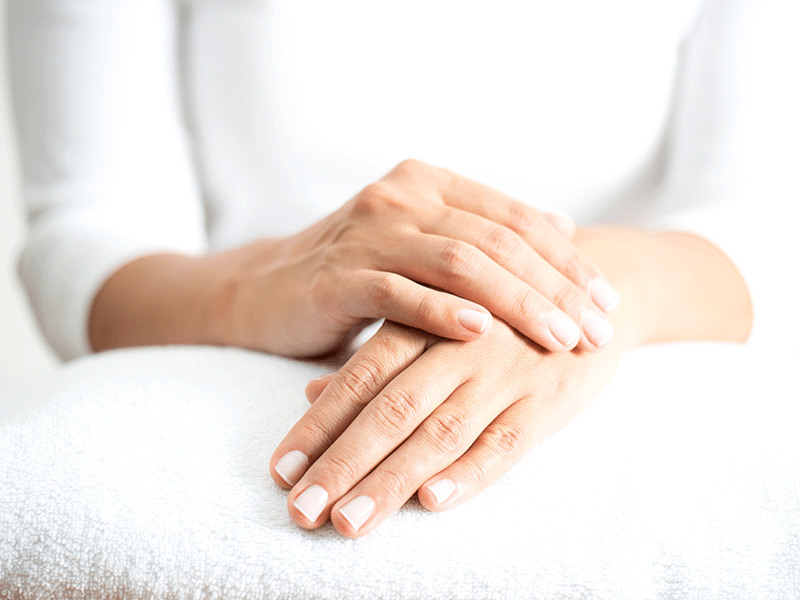 Who's eligible?
If you're taking your anti-aging journey with facial fillers, BOTOX®, or plastic surgery solutions, you may be a perfect candidate for hand rejuvenation. By combining a quick and simple hand rejuvenation procedure with other cosmetic or surgical procedures, you'll be that much closer to a full-body revolution. For those with sunken, lean, mottled, or otherwise older looking hands, hand rejuvenation can offer a safe and effective path forward.
Hand rejuvenation uses multiple techniques for a comprehensive restoration of your hands. Firstly, chemical peels and other skincare solutions firm up the skin, encourage collagen production, and reduce or eliminate unwanted blemishes. Next, intense pulsed light (IPL) therapy can encourage elastin production and destroy spots of hyperpigmentation. Finally, for sunken or gaunt hands, fillers add volume for a stronger, more youthful appearance. The results of hand rejuvenation vary, but you can generally expect:
Benefits of Hand Rejuvenation
Hand Rejuvenation FAQ
Results vary depending on the hand rejuvenation procedure that's right for you. Fillers may last upwards of a year, while IPL treatments can permanently destroy blemishes and spots of hyperpigmentation. Chemical peels also vary in intensity and produce different results lasting upwards of 2 months.
No matter which hand rejuvenation you choose, you can rest assured that—at worst—you may experience some slight discomfort. IPL uses intense light flashes, which most patients liken to a rubber band snapped against the skin. A cooling gel is usually applied during IPL treatments to lessen the sensation of sudden heat, making the procedure comfortable for nearly everyone.
As with all cosmetic procedures, only you can place a value on any given treatment. For those looking to completely revolutionize their appearance from top to bottom, hand rejuvenation can complete the desired look. To create balance and harmony with other, cosmetically treated areas of the body, hand rejuvenation is the way to go.