Hormone Replacement
For many of us, the last time we talked about testosterone was probably in high school sex ed. As a review, testosterone is the predominantly male hormone responsible for our sex drive, bone density, fat distribution, muscularity, and even the production of red blood cells and sperm.
We likely had an excess of testosterone back in that high school sex ed class. But since then, age and certain physical conditions may have reduced our supply of naturally-produced testosterone to a dangerous trickle. The side effects of critically low testosterone are widespread. For many, the most noticeable symptoms include a severely diminished sex drive and erectile dysfunction. We may also experience fatigue, muscle weakness, weight gain, and depression.
Paragould Plastic Surgery is proud to offer testosterone-boosting hormone replacement therapy to address a number of symptoms associated with low testosterone production.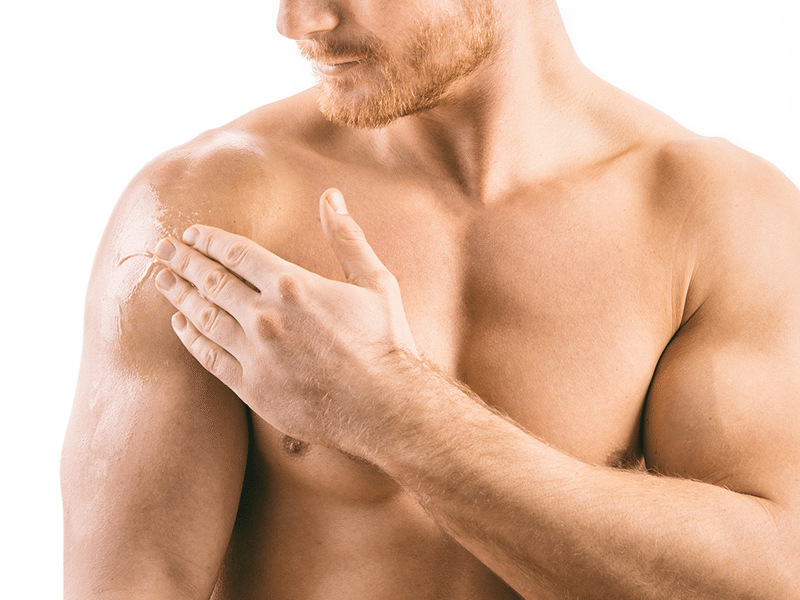 How Hormone Replacement Works
When it comes to hormone replacement, the word "replacement" is somewhat misleading. Ultimately, hormone replacement relies on supplementary testosterone to bring your natural levels back up to normal. Testosterone is introduced into your body to combat the broad symptoms of low hormone production.
Hormone replacement can take many forms to suit your individual needs. The hormone can be administered through a syringe, topical gel, or through a skin patch similar to nicotine patches used for smoking cessation. If you have unnaturally low levels of testosterone, or if you experience one or more of the symptoms associated with hypogonadism (defined as a failure of the testes to produce adequate levels of testosterone), then hormone replacement therapy may be for you.
Hormone replacement therapy produces the best results in men who have been diagnosed with critically low levels of the hormone's production. Among the numerous benefits of hormone replacement therapy, you can expect:
Benefits of Hormone Replacement
Hormone Replacement FAQ
Depending on your present levels of testosterone, there may be several associated risks with pursuing hormone replacement. The treatment is most effective in men who have been diagnosed as having low levels of testosterone. Even then, there are some risks that your doctor will discuss with you during consultation.
In short: maybe. Depending on your current levels of testosterone, hormone replacement therapy may encourage the building of muscle mass. If the number on your scale rises, it's likely due to your body's increased ability to contribute mass throughout your muscular system. What results is a slightly higher overall body weight compared to your pre-treatment weight.
In certain cases, hormone replacement therapy can solve your erectile dysfunction. In moderate or severe cases, however, additional treatments may be required to strengthen the benefits of hormone replacement. Erectile dysfunction has other causes beyond low levels of testerone. These causes may not be addressed sufficiently by hormone replacement alone.