Facelift
As we age, the skin on our face can begin to sag, droop, and wrinkle. A common complaint from our male and female patients is that these changes make them feel like they are older than they really are and negatively affect their feelings about themselves.
One concern patients have as they age is loose skin under their chin or on their neck. Others are unhappy with the appearance of jowls and deep creases. Many patients would prefer to eliminate the fat, loose skin, and lack of face contour that occurs as we age. The good news is that our experienced surgical staff can address these issues with a facelift procedure.
When you come in for your first consultation, Dr. Epperson will listen to your concerns and discuss your desired results. Dr. Epperson will then evaluate your facial structure and offer his expert opinion on the best way to proceed and reach your goals.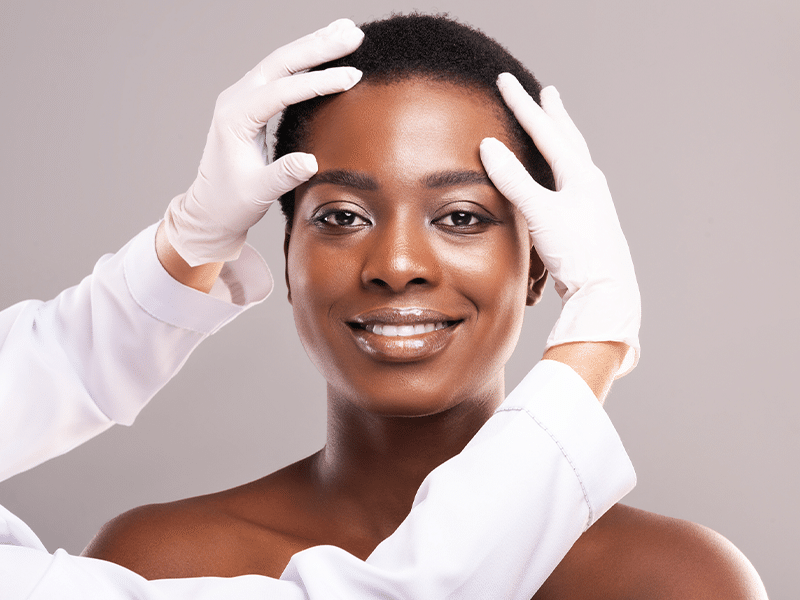 Who's eligible?
Most facelift patients fall between forty to seventy years of age; however, patients outside this age range could benefit from a modified procedure. The best candidates for a facelift are men and women with one or more of the following: jowls, deep smile lines, sagging/deflated cheeks, loss of jaw definition, or loose skin on the face and neck.
Facelift FAQ
During the facelift procedure, your surgeon will pull back a flap of skin on each side of the face and surgically alter the tissues below to restore the contour of the face to a more youthful shape. Your surgeon will then remove any excess skin before suturing the flap closed. In addition, a neck lift or platysmaplasty is often performed as a part of a facelift to reduce fat deposits and sagging skin on the neck.
Facelift surgeries do not normally leave a scar. Incisions made during the surgery are generally concealed by the hairline and along the existing contours of the face and ears. In addition, your surgeon may choose to examine the muscle banding in your neck and hide some incisions under the chin.
It is normal to experience some facial bruising in the two to three week period after your surgery. Most patients experience a significant improvement in symptoms a few days after the surgery, although you may wish not to go out in public until you are fully recovered. You should be back to your normal daily routines by the end of month one after surgery.
Dr. Epperson and his team will go over the specific recovery steps with you, including when to avoid exercise, when to take pain medication, and when to come back for a postoperative check-up.