Arm Lift
While it's common for sagging skin and loss of muscle tone to accompany aging, this depletion of fat volume often negatively affects comfort and confidence. Loose skin on the arms can impact the confidence of even the fittest and healthiest patient! To remove excess skin and tighten the arm, Dr. Epperson provides an arm lift procedure.
An arm lift, or brachioplasty, removes excess skin between the armpit and elbow. This procedure reduces chafing and allows your clothes to fit better. The surgery is safe, highly effective, and our expert team will make careful and precise incisions, resulting in the best possible outcome.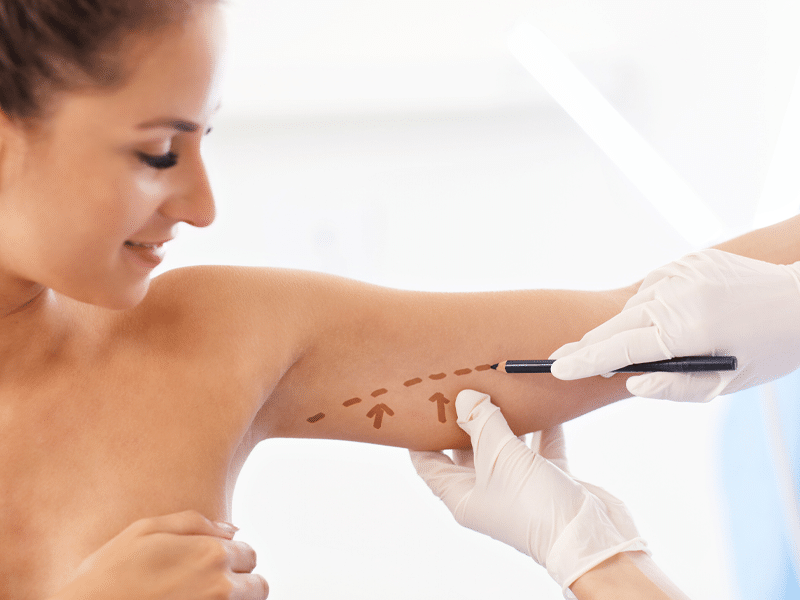 Who's eligible?
Patients interested in an arm lift should be in good overall health with realistic expectations. If you have a significant amount of sagging skin on your arms, an arm lift could be the perfect procedure for you.