Neck Lift
A neck lift, or platysmaplasty, is a plastic surgery procedure in which a surgeon removes fat and tightens the skin around the neck area to create a more defined and youthful-looking neck. Although the surgery can't fully stop the aging process, the results of neck lift surgery can be long-lasting.
Neck lift surgery is a popular procedure amongst patients looking to invigorate and refresh the skin and contour of their neck. Neck lifts are often combined with other procedures like eyelid surgery or brow lift to create a more comprehensive youthful and rested appearance.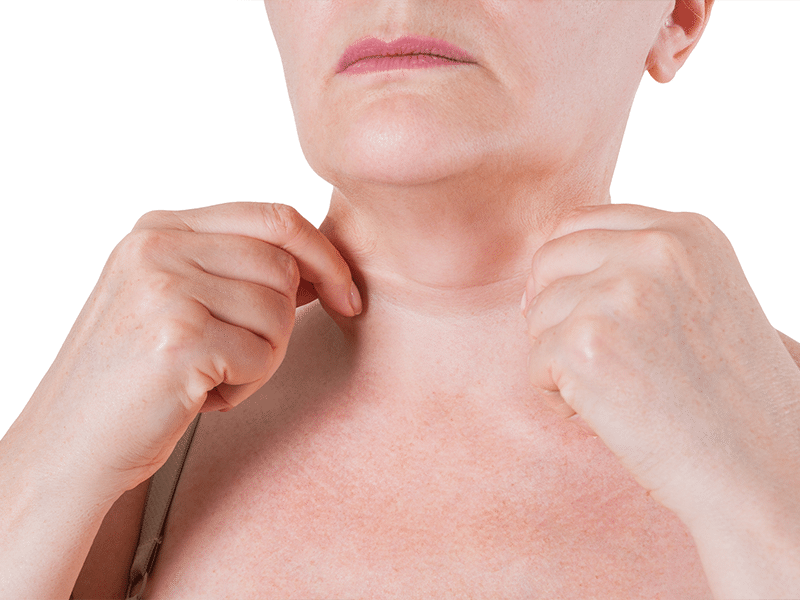 Who's eligible?
A neck lift can help patients with youthful faces, but saggy or wrinkled necks reinvigorate their skin and neck shape. Good candidates for neck lift surgery include individuals who are in good physical health and have one or more of the following: jowls, loss of jaw definition, sagging/deflated neck skin, or access fat below the chin and along the neck.
Neck Lift FAQ
A neck lift is usually performed under local anesthesia and sedation or general anesthesia. During a neck lift surgery, your plastic surgeon will remove excess fat and skin around the neck and jawline and tighten the underlying muscles of the neck for a smoother, more youthful profile. In addition, depending on your personally tailored treatment plan, Dr. Epperson can elect to lift neck muscles and tighten skin to remove jowls and double-chin fat. The final result is a slimmer and younger-looking neck that you can be happy with.
You will likely feel swelling and bruising immediately following the neck lift procedure. Your surgeon may instruct you to wear a special garment that compresses your neck and helps reduce swelling. It's essential to keep your head straight and elevated above your heart after the procedure to improve blood flow. Dr. Epperson will go over the exact recovery process steps that will work best for you post-surgery.
It may take several weeks or months for the swelling to disappear completely, but patients can expect to see significant symptom improvements within 1-2 weeks following the neck lift procedure. Taking proper care of the incision in the neck can ensure faster healing. It's generally recommended to avoid sun exposure and to exercise appropriate skincare regimes. Once all the recovery is complete, you can enjoy a more taut, slim, youthful neck!